Christmas Flowers in Gloucestershire
Christmas Flowers for a
Stunning Floral Festive Season
Christmas Wreaths in Gloucestershire
Christmas Flowers for a Stunning Floral Festive Season
In season, our eucalyptus is grown and cut in Wales. It smells divine and is on our shop floor within two days of being cut.
We use biodegradable Oasis floral foam, wrap all our bouquets in paper and use cellophane derived from plants.
Order Your Christmas Flowers
Christmas Wreath AND Centrepiece OFFER – £50
Buy a gorgeous Christmas wreath and matching table centrepiece worth £60 and get £10 off!
Buy both for £50, a saving of £10!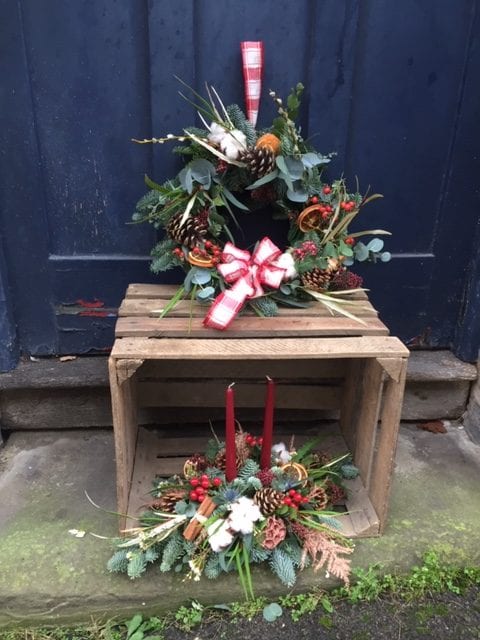 Complete your Christmas look this year and hang this glorious circular festive wreath on your door.
A scented seasonal wreath with a variety of foliage, and plenty of artistic flare.
Available in:
Luxury (£45)
Extra Deluxe (£65)
Prices include delivery.