Christmas Flowers in Gloucestershire
Christmas Flowers for a
Stunning Floral Festive Season
Christmas Wreaths in Gloucestershire
Christmas Flowers for a Stunning Floral Festive Season
NEW! Christmas Wreaths and Centrepieces
NEW! Christmas Wreaths and Centrepieces
Order Your Christmas Flowers
Christmas Wreath AND Centrepiece OFFER – £50
Buy a gorgeous Christmas wreath and matching table centrepiece worth £60 and get £10 off!
Buy both for £50, a saving of £10!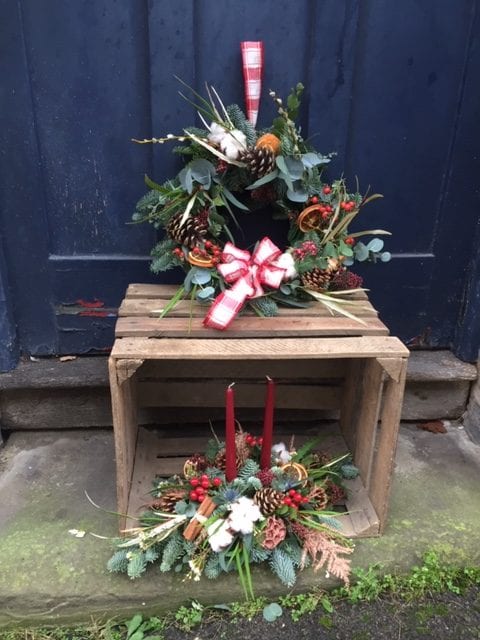 Complete your Christmas look this year and hang this glorious circular festive wreath on your door.
Available in:
Small (£40)
Medium (£50)
Large (£60)
Can be collected or delivered nationwide.